Mistress Lola Ruin the Manchester Mistress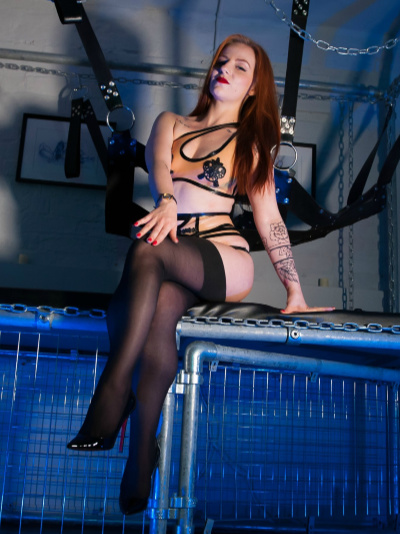 I am Professional Dominatrix Mistress Lola Ruin.
I understand that for many submissives, your slavery is therapeutic. In your servitude to Me, you will feel release from the constraints of your vanilla lifestyle. As your Mistress, I am both your trainer and your guide, as W/we delve together further into the dark arts of BDSM, Kink and Fetish.
In time, I will slowly mould you into the best submissive you can be. With My encouragement, you will finally begin to realise and embrace your true self.
Although I adore to dish up pain, in many ways I am not your traditional Pro-Domme. Rather than shouting and screaming, I prefer to softly whisper promises of reward and punishment to you in My sultry feminine voice.
I want to lull you into a false sense of security, and seduce you into telling Me your secrets. You will feel compelled to confess all of your most shameful desires.
My aim is to blur the lines of your fantasies into an incandescent, intense reality. I want to push your imagination and your body to its absolute limits.
You may contact through my website link below